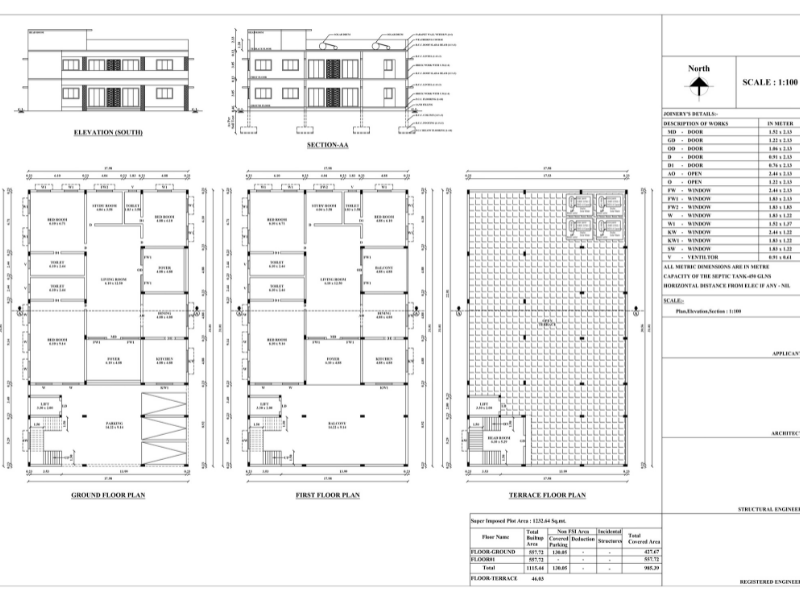 Corporation and DTCP Approval
I Design Cad provides comprehensive eDCR - Corporation and DTCP Approval Services in Coimbatore.
DTCP Approval : Checking for the fulfillment of statutory commitments is critical in commercial organizations. When purchasing a property, whether for a private or public sector company, it is critical to conduct due diligence. Once the property has been registered and you are ready to begin development, I Design Cad offers full-service consultation to get the plan approved while adhering to the DTCP norms for the building. I Design Cad has an expert team that specializes in all types of building developments, whether they are residential, commercial, industrial, or institutional.
CMDA Building Plan Approval
When a builder or anyone else decides to construct a building, it is required by law that he obtains approval from the Chennai Municipal Development Authority for the proposed plan. Once the CMDA Building Plan Approval is granted, the layout becomes legally binding, and any major deviation may result in a legal action and subsequent demolition. If the builder begins construction without first obtaining approval, the entire property is labeled as 'unauthorized.' If their construction is completed, the city administration demolishes such structures (CMDA). Some that are under construction face a stay order from a court of law or are simply sealed.
Tags: DTCP Approval Services in Coimbatore, DTCP Approval Services Coimbatore, DTCP Approval Service in Coimbatore, DTCP Approval Service Coimbatore, DTCP Approval Services, Corporation and DTCP Approval Services in Coimbatore, Corporation and DTCP Approval Services Coimbatore, Corporation and DTCP Approval Service Coimbatore, Corporation and DTCP Approval Service in Coimbatore